Ford Rocky Ridge Trucks For Sale In Atlanta, GA

If you like heavy haulers that look absolutely stunning and perform even better, you'll love our lineup of Rocky Ridge Trucks and the plethora of packages that come along with them. Driving a truck is a statement within itself, but driving a customized truck lets everyone know you're serious about precision, power, and curb appeal.
The Rocky Ridge Trucks in our lifted trucks for sale section stop the show wherever you park them. Get used to the gaze of envious onlookers that can't believe your combination of size and style. It's going to be a regular occurrence you'll grow accustomed to. Sweltering style points just have to be acknowledged, and everyone from little kids that play with toy trucks to outdoor enthusiasts will have to know more about this truck.
Ford Rocky Ridge Trucks for Sale Right Now
---
We have so many Ford® F-150 and Ford® F-250 models in stock that we know you'll love. However, when we show you the Rocky Ridge Trucks we have in stock, we won't blame you if you're drawn over to them. Take your pick from several vibrant versions of the Ford Rocky Ridge Trucks. Each package is geared towards taking on rocky terrain and adverse road conditions, and the packages within the Ford Rocky Ridge Trucks lineup features gleaming off-road wheels and boosted lift kits that will have you riding high above the fray. Custom tires are available, and the Rocky Ridge Truck trims will remain solid in the face of harsh climates as well.
The Ford F-150 K2 Rocky Ridge takes one of the most popular models in America and kicks it up a notch like a chef in the kitchen with an endless spice cabinet. Drivers all across the land have trusted all kinds of jobs to this classic pickup truck. Now they'll be able to fly through their schedule and check off their whole to-do list in no time. It's like having a magic wand you can drive.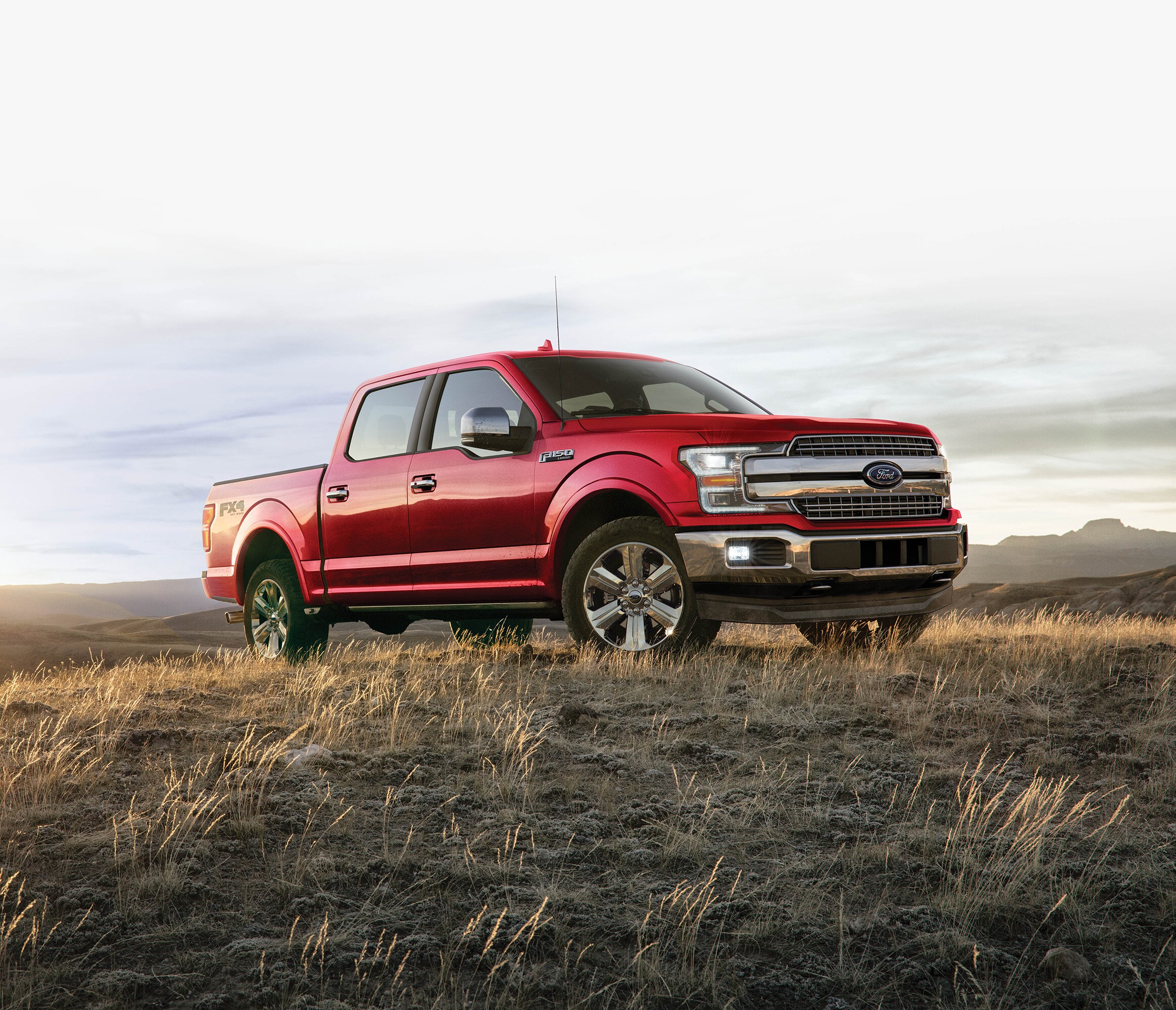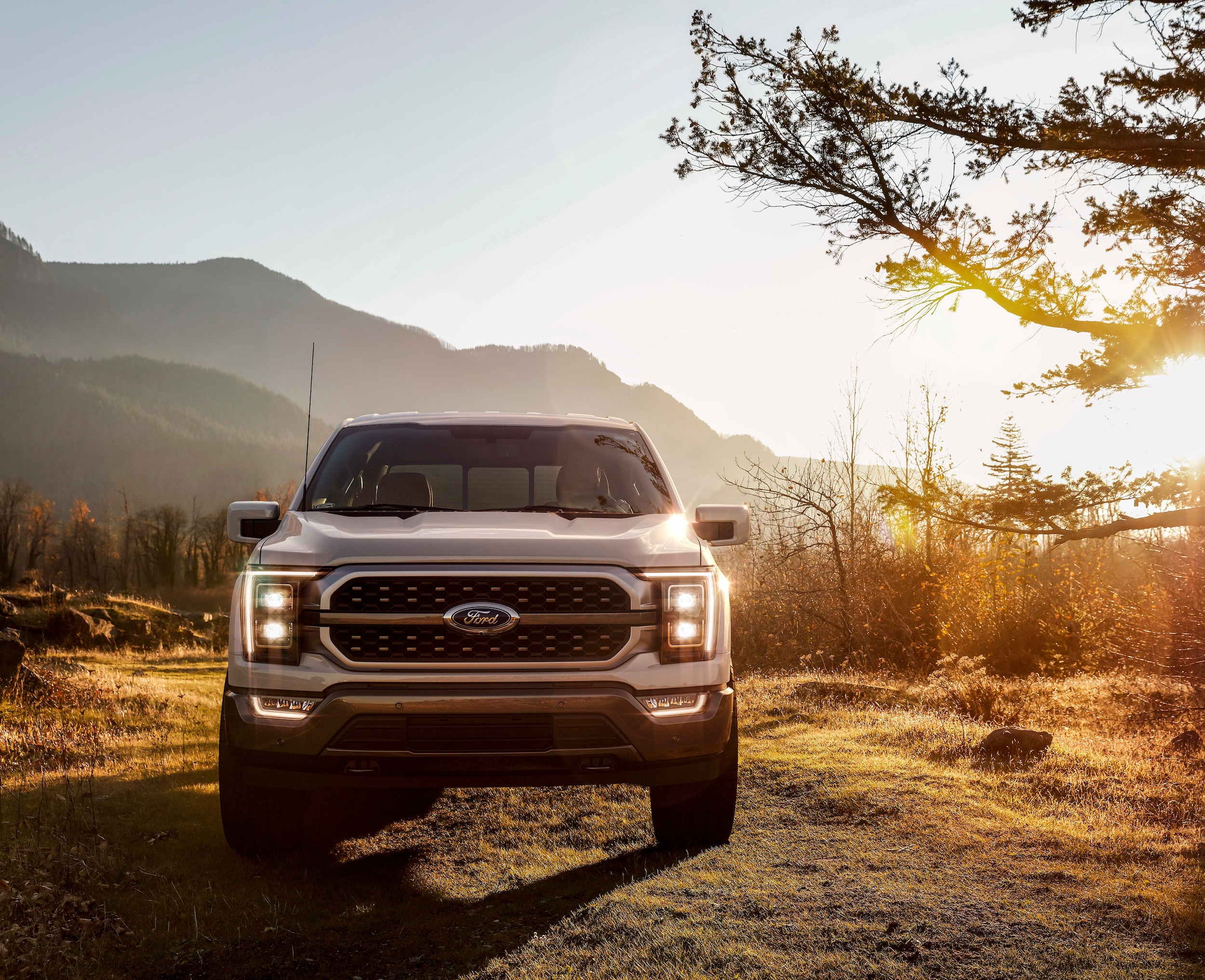 The Ford F-150 and Ford F-250
---
You'll love how you look in the new Ford F-150 for sale, and you'll appreciate it even more once you press down on the pedal in a time of need. Tap into torque that's meant to be pushed to the edge, and challenge your frame with all kinds of trips on and off the road. This broad-shouldered beast is ready for whatever you've planned. There's plenty of hauling power in these rugged road warriors, and cargo space and passenger volume to boot. It has space and pace, and it's ready-to-race any and every truck you put up against it. Pound for pound, we like our chances up and down the lineup of Rocky Ridge Trucks.
If you do want to take your Ford performance truck even further, the Ford F-250 Rocky Ridge is the truck to do it. Upgrade your Ford F-250 with packages inspired by the elements in the great outdoors. The next time you're in our neck of the woods, ask about the Altitude package, the Alpine package, the K2 package; the pitch-black boldness of the Stealth and Stealth XL packages; and the rumble that comes from the horsepower in the SC480 and SC560 packages. If you want a big truck that doesn't mind making a big impression in the slightest, this is the model for you.
Come on down and see all there is to drive in our new Ford F-250 inventory. We doubt you'll be able to find such an awesome blend of stylistic brilliance and premium performance elsewhere.
Rocky Ridge for Sale in Atlanta, GA
Don't sleep on our selection of Rocky Ridge Trucks for sale, because these bad boys are some of the most popular models around our way. They're built to last and to thrash their way through whatever Mother Nature has in store.
Local drivers love parking one of our Rocky Ridge Trucks in the garage and knowing that they have an MVP under their roof. Strap into the saddle and go for it in a lineup of Rocky Ridge Trucks that leaves no stone unturned in a search for the future of tech and torque.
Make an Inquiry